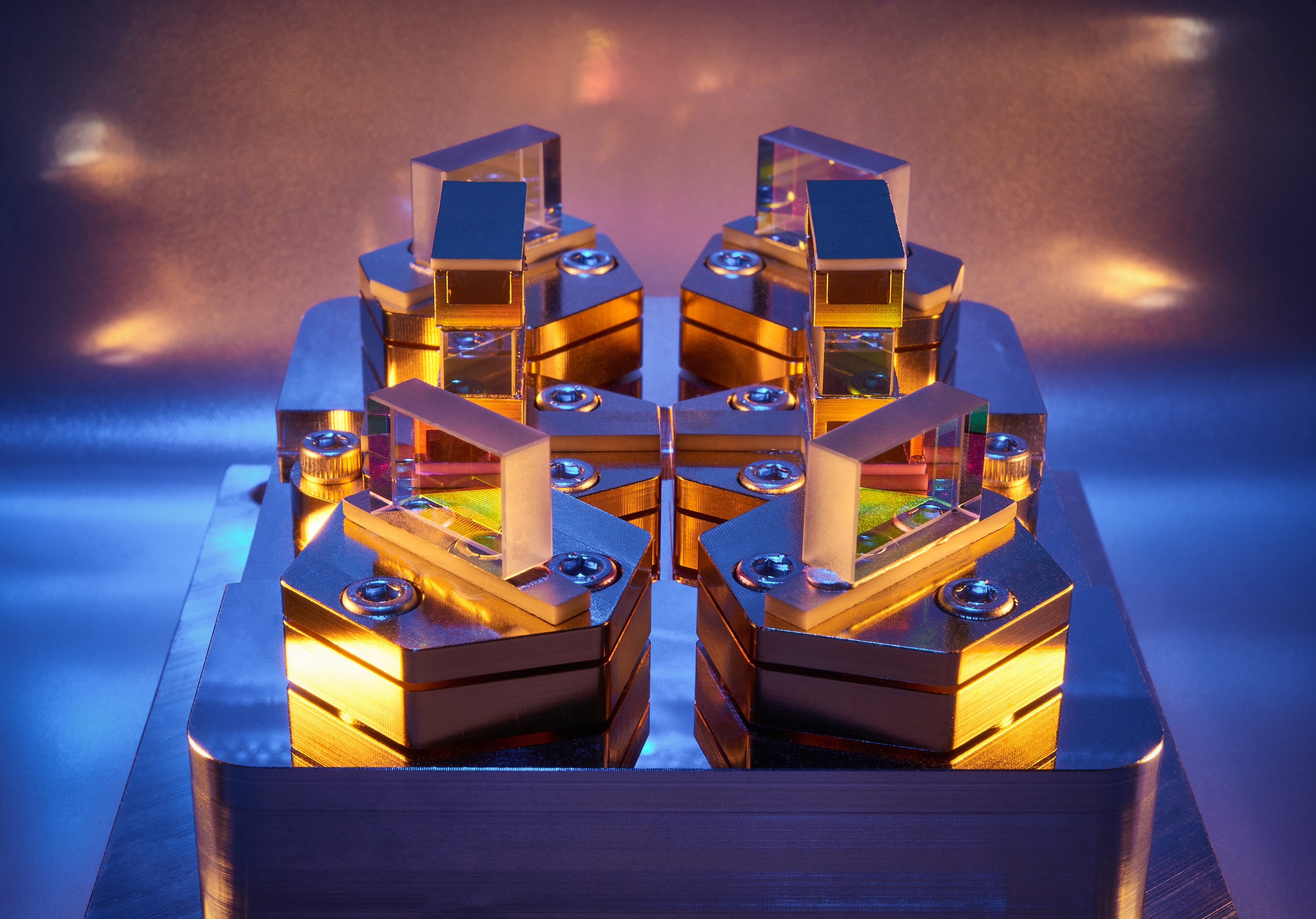 The Fraunhofer institutes ILT and Fraunhofer IOF have extensive know-how in developing technologies for the hybrid integration of different components with high precision in order to construct complex optical, optomechanical and optoelectronic systems. This includes mounting technologies (positioning, adjustment), joining technologies (gluing, laser soldering, plasma arc, laser splicing, alignment turning) and integration of optical systems.
When laser components are assembled, an individual assembly strategy and technology are required, both of which are adapted to the special requirements in the overall optomechanical arrangement. This process covers components of different dimensions – from small single-core emitters via diode laser bars, laser mirrors, laser crystals, nonlinear crystals, as well as larger passive optic arrays consisting of several lenses. Apart from gluing, above all, soldering techniques are used, which enable a fast, robust, emission-free and re-adjustable assembly. Here, adapted, mostly tin-based solders are used, which also make it possible to join components sequentially. Depending on the requirements for accuracy, the components are either aligned passively or mechanically, such as piezo-based, high-precision manipulators, with accuracies of better than 1 μm. Depending on the requirements for accuracy, passive reflow methods, but also active adjustment soldering methods such as pick-and-align are used, all of which are also suitable for the construction of complex laser arrangements. In this case, the melting of the solder takes place strongly limited in both space and time by means of corresponding current- or radiation-based heating methods.
These joining methods are used, among other things, to construct lasers in space and meet the related requirements with regard to position and angular stability against temperature changes as well as mechanical vibrations and shocks in long-term operation.